Bed/Mattress Size Guide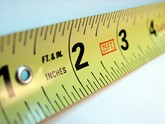 Small Single - 2'6'' Wide x 6'3'' Long
Small single mattresses are usually used for children's beds, or for where space saving is high on the agenda. Small single's can also be used for bunk beds or as part of a twin room.
Single - 3' Wide x 6'3'' Long
Ideal for small rooms, the single mattress is typically used to accommodate a single adult or child. A single mattress can be also used as a space saver.
Small Double (Queen) - 4' Wide x 6'3'' Long
The width of a small double mattress measures less than a double and is ideal for anyone still looking for a double bed while keen on saving as much space as possible.
Standard Double - 4'6'' Wide x 6'3'' Long
Double beds are a popular choice for people within the UK. While providing enough room for two people, the double bed is a common choice for single sleepers due to the extra room it will provide.
King Size - 5' Wide x 6'3'' Long
The King Size mattress is a popular choice for people within the hotel industry as they provide extra space both horizontally and lengthways
Super King Size - 6' Wide x 6'6'' Long
The Super King Size mattress is the largest you can buy without ordering bespoke. This is seen as a real luxury option, providing extra space compared to all other mattresses.
Bespoke Sizes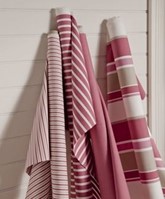 When the standard UK and Ireland sizes just don't quite meet your requirements, ordering bespoke becomes the alternative.
However, ordering a mattress with coils or springs does have its restrictions. Your bespoke mattress needs to be divisible by 3 in order for it to be made. This is because each coil or spring when laid down inside the mattress is 3 inches across.
If you are ordering a bespoke mattress in either latex or memory foam, you can order in any size.
A bed frame can also be made to any size to help fit your bespoke mattress.