The Hospitality Dictionary: Guide To Hotel Terms & Acronyms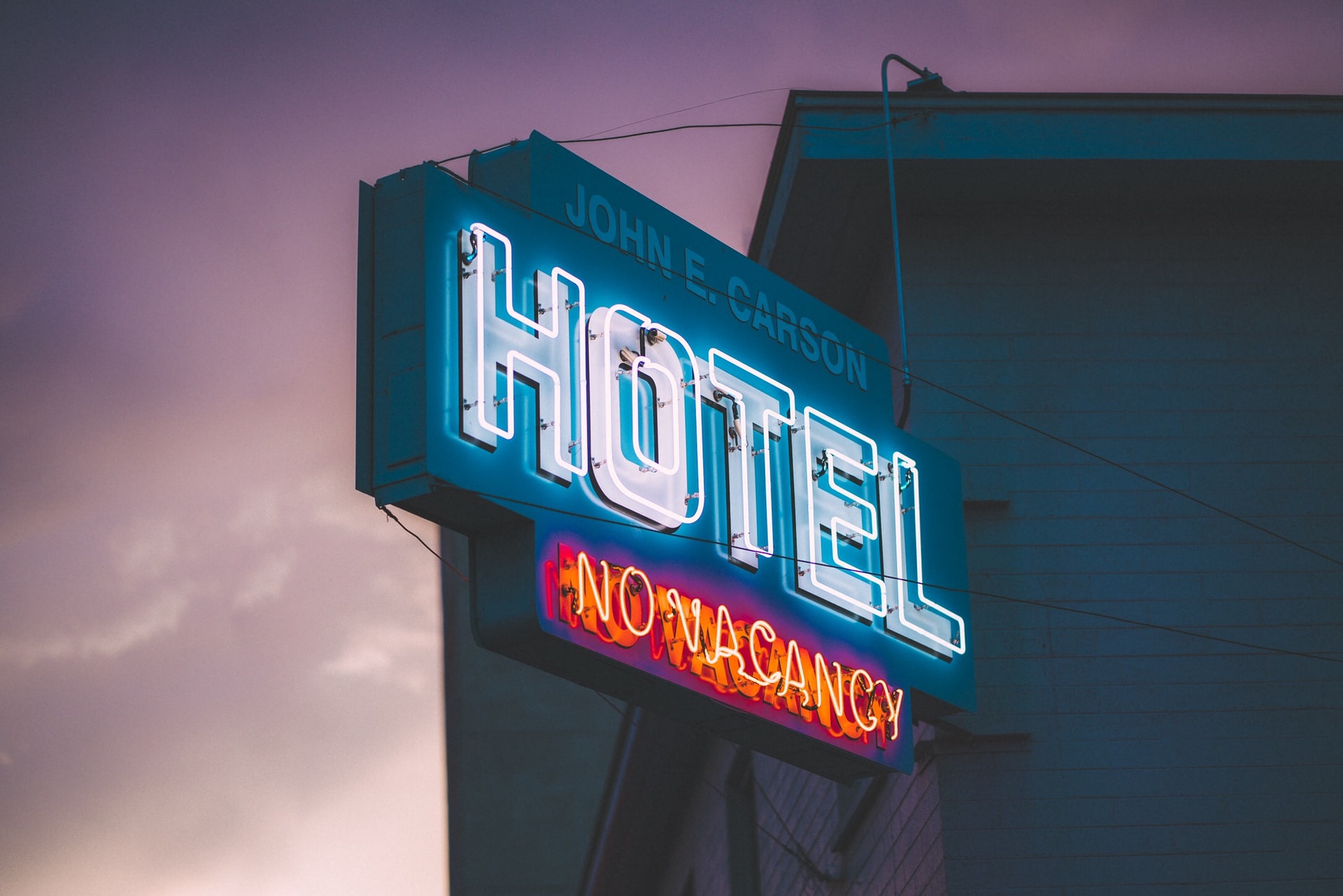 Acronyms and specific terms are very common within the hospitality industry. The hospitality industry is vast and is made up of 4 different sectors (food and beverage, travel and tourism, lodging, entertainment and recreation). Within these sectors are an array of terms and acronyms that will be used frequently which can be overwhelming for people just starting their career in this industry.
Below we have compiled a list of common hospitality terms and acronyms/abbreviations to help you better understand the industry.
Note: To help you utilise this guide to its fullest, use the search function (CTRL + F on Windows Desktop or use the "Find In Page" function on mobile) to find the exact term and acronym you need.
Common Hotel Acronyms
| Hospitality Acronym | Acronym Meaning |
| --- | --- |
| ABR | Average Bed Rate |
| ADR | Average Daily Rate |
| AGOP | Adjusted Gross Profit |
| AGR | Agreed |
| AI | All Inclusive |
| ALOS | Average Length of Stay |
| ARI | Availability, Rates and Inventory |
| AV | Audio Visual |
| BAR | Best Available Rate |
| BC | Banquet Check |
| BEO | Banquet Event Order |
| BKG | Booking |
| BOH | Back of House |
| BTC | Bill to Company |
| CMP | Complete Meeting Package |
| COS | Cost of Sale |
| COTB | Comparative on the Books |
| CPOR | Cost Per Occupied Room |
| CRM | Customer Relationship Management |
| CRS | Central Reservation System |
| CSM | Conference Service Manager or Convention Service Manager |
| CVB | Convention and Visitors Bureau |
| DB | Direct Books |
| DDR | Delegate Day Package |
| DMC | Destination Management Company |
| DND | Do Not Disturb |
| DOC | Director of Catering |
| DOSM | Director of Sales and Marketing |
| ETA | Estimated Time of Arrival |
| ETD | Estimated Time of Departure |
| EXP | Expected |
| F&B | Food & Beverage |
| FAM | Familiarization Tour |
| FB | Full Board |
| FIT | Free and Independent Traveller |
| FOH | Front of House |
| FOM | Front Office Manager |
| FR | Function Room |
| GBP | Group Booking Pace |
| GC | General Cleaning |
| GDS | Global Distribution System |
| GM (a) | Gross Margin |
| GM (b) | General Manager |
| GOP | Gross Operating Profit |
| GOPPAR | Gross Operating Profit per Available Room |
| GOR | Gross Operating Revenue |
| GRA | Guest Room Attendant |
| GRC (a) | Guest Registration Card |
| GRC (b) | Group Rooms Control Log |
| GS | Guest Services |
| GSO | Global Sales Office |
|   |   |
| GTD | Guaranteed |
| HB | Half Board |
| IBE | Internet Book Engine |
| IPO | Individual Pays Own |
| LOS | Length of Stay |
| LRA | Last Available Room |
| MAR | Minimum Acceptable Rate |
| MICE | Meetings, Incentives, Conventions and Exhibitions |
| MLOS | Minimum Length of Stay |
| MOD | Manager on Duty |
| MOM | Month on Month |
| MTD | Month to Date |
| MUR | Make-Up Room |
| NRB | Negotiated Rate Business |
| NS | No Show |
| OTA | Online Travel Agent |
| PMS | Property Management System |
| POS | Point of Sale |
| PP | Per Person |
| PPPN | Per Person Per Night |
| PV | Pool View |
| RFI | Request For Information |
| ROH | Run of House |
| SKS | Super King Size |
Along with acronyms, there are many hospitality terms you may not know the meaning of. Here is a list of common hospitality terms to help you thrive in this wonderful industry.
Common Hotel Terms
| | |
| --- | --- |
| Above the line | Relating to advertising in the mass media (television, newsletters, on the internet etc). |
| Acceleration clause | A provision that accelerates the deposit payment schedule or demands full prepayment in the event of lack of credit by purchasing organisation. |
| Accommodation | Service or space provided to a guest. |
| Act of god | A natural hazard or natural disaster outside of human control. Parties are not contractually. |
| Advance Rates | Discounted rates to help encourage guests to book in advance. |
| Affinity Group | A group formed around a shared interest or common goal. People can formally or informally belong to these groups. |
| Agenda | A list of meeting activities in the order in which they will be taken up. |
| Agent | A person employed to act on behalf of another with the power to act (e.g. third party planner). |
| Allotment | A number of pre-negotiated hotel rooms which have been held or bought by an agent or supplier. |
| Alternative Availability | Alternative properties or rooms being offered when the requested property or room is unavailable. |
| Amenity | An item or service provided by the hotel that offers comfort, convenience or enjoyment for the hotel's guests. |
| Attrition | Refers to the percentage of rooms that must be filled in order to avoid paying a penalty. |
| Attrition Fees | Fees associated with failing to meet the requirements of the agreed-upon attrition. |
| Banquet | An elaborate or formal dinner for a large number of people. Ceremonial in nature. The person responsible for supervising staff, operations and guests at banquet experiences. |
| Banquet Captain | The person responsible for supervising staff, operations and guests at banquet experiences. |
| Banquet Round | A round table used at a banquet meal. Typically used at weddings and would seat 8-12 wedding guests. |
| Banquet Setup | The seating arrangement created to help facilitate the banquet event and food service. |
| Base Fee | The minimum compensation expected for managing and generating revenue for the hotel, earned by the hotel operator. |
| Bed Tax | A tax added to the price of the hotel based on which city or county that hotel resides in. |
| Below The Line Promotion | An advertising strategy utilising media other than mainstream radio or television such as direct mail campaigns or brochures. |
| Benchmarking | Evaluation by comparison against other hotel competitors. Key metrics could include room rates and overall quality. |
| Bid-Ask Spread | The difference between the highest price that a buyer is willing to pay for an asset and the lowest price the seller is willing to accept. |
| Blocked | Rooms reserved without a deposit. |
| Boardroom Setup | A room that seats executives with the chief executive at the head, typically on a long narrow boardroom table. |
| Booking Patterns | Confirmed sales in a hotel establishment that exhibit a pattern. |
| Boutique Hotels | Hotels smaller in size that separate themselves from large chains with personalised services and products. |
| Breakout Rooms | Customisable shared spaces where small groups of attendees can meet. Typical of bridal showers, brunches and more. |
| Butler Service | Personal service provided by to guests by the hotel. |
| Buyer | A person responsible for reserving room blocks for their client or company. |
| Booking Pace | The speed at which bookings materialise from booking date to the arrival date. |
| Business Mix | The market segment mix that makes up the hotel occupancy which is measured as a percentage. |
| Cabaret Set-Up | Room arrangement with cocktail tables, chairs and a stage. |
| Carabet Table | Similar to banquet style tables but smaller in diameter and seat chairs ⅔ of the way around. |
| Campfire Session | An informal way of presenting and discussing topics with conference attendees. |
| Catering Sales Manager | A person responsible for promoting the company, helping find new customers and developing relationships for repeat business. Also responsible for hiring, event planning and food preparation. |
| Channel Management | The process of managing online distribution channels to sell your hotel inventory to various agents such as online travel agents (OTAs). |
| Charter Group | An organised group of travellers with a custom itinerary. |
| Closing Ratio | The percentage of calls to contacts resulting in a sale. |
| Cold Call | The solicitation of business by a hotel salesperson to potential customers with no prior contact with the person receiving the call. |
| Competitive Set | A group of competitor hotels by which a hotel can compare itself and its performance to. |
| Commission | A pre-defined fee or percentage of payment to a party for bringing in business to a hotel. |
| Commissionable Rate Commitment | A contract binding a portion of the room rate to be paid to a specific third party such as an intermediary planner. |
| Complimentary Ratio | A set ratio of rooms provided at no cost - a common incentive when negotiating the sale of room blocks. |
| Confidential Tariff | A private discount on rooms specifically for wholesalers, tour operators and travel agents. These tariffs are unavailable to the public. |
| Co-op Advertising | When multiple brands collaborate with one another to form a mutually beneficial promotion. |
| Cooperative Marketing | An agreement between two companies to promote and/or sell each other's products while also selling their own. Often these products will complement each other and serve a common target audience. |
| Cooperative Partner | Working alongside a tourism office, an independent organisation works to provide donations or cash to help increase the marketing performance of a tourism office's program. |
| Corporate Planner | A person to specialises in planning large-scale events for corporations and businesses. |
| Corporate Rate | A pre-determined special rate for guests who are staying under the negotiated terms for businesses. |
| Cut-Off Date | The date at which all unused guest rooms that were reserved for a particular party/business will be released to the public. |
| Day Guests | Guests who arrive and depart the hotel on the same day. |
| Decor | The furnishings and decoration of a room. These elements can be combined to create an aesthetic theme for an event such as a wedding. |
| Dedicated Bandwidth | A portion of the hotel's internet bandwidth which has been dedicated to a particular party or group, such as a business conference. |
| Definite Booking | A booking that is firm and clear and unlikely to be changed. Usually, a booking that is confirmed in writing. |
| Demand | Anticipated business for a set period of time. Demand ebbs and flows, for example, seasonal times of the year. |
| Displacement Analysis | A type of analysis to determine if a group booking (business) would be more beneficial than leaving the rooms to transient customers (non-business) and walk-in guests. |
| Distressed Inventory | Last minute discounted hotel rooms to help ensure the business reaches full capacity. Similar to the way airlines sell last-minute seats on flights. |
| Distressed Sale | Occurs when a property needs to sell assets due to unfavourable conditions which results in the seller receiving a lower price. |
| Early Arrival | A pre-determined agreement with the hotel that allows guests to check-in earlier than the standard time. More often than not, these early check-in's are sold at an additional price. |
| Ecotourism | A form of tourism involving responsible travel to natural areas - conserving the environment and improving the well-being of the local people. |
| English Service | A particular service that requires food to be placed on large platters or in large bowls. Often regarded as a much more informal style of service. |
| Enterprise Planner | Working exclusively for a large corporation, an enterprise planner coordinates brand events that range from small scale internal meetings to large conferences. |
| Exposition | Another term used for a large public exhibition of art or trade goods. |
| Extranet | A private network where hotels can log in and provide their rates, availability and restrictions. |
| Familiarisation Tours | An event to help familiarise the attendees with the host destination. |
| Feeder City | City of origin which feed travellers to hubs or getaway cities. |
| Fenced Rate | Refers to reservations that offer certain benefits to bookers. Often certain conditions and requirements must be met by the booking party. |
| First-Tier City | These represent the most developed areas of the country with the most affluent consumers. |
| Folio | A guest's hotel account overview, detailing all the charges and payments made which is stored at the reception desk. |
| Forecast | Analysis on revenue expectations for a precise period of time. |
| Forecasting Model | A tool used to predict outcomes regarding sales, supply and demand, consumer behaviour and more. |
| Full Board | Includes three main meals with the room rate. Breakfast, lunch and dinner which are usually served as a buffet. |
| Gala Dinner | A party for a large number of invited guests. Generally consists of a sit down or buffet-style meal, with entertainment and possibly an awards ceremony. |
| Government Planner | A person to manages events for government functions. |
| Group Demand | Business from a particular group predicted for a specific period or date. |
| Group Rate | A set rate secured for all rooms in a room block, which typically correlates to a certain event. |
| Half-Board | A rate paid which includes a room, breakfast and the choice of either lunch or dinner. |
| Half-Pension | A rate paid which includes a room, breakfast and dinner. |
| Heads In Beds | A particular strategy to increase hotel bookings by casting a wider net than they originally do. |
| Hot Buttons | An issue that arises which creates an emotional reaction, issues and legal principles in hotel contracts that cause tension between planners and suppliers. |
| House Count | The total number of guests currently on the books at a hotel. |
| House Manager | A position below the General Manager who is responsible for an individual hotel. |
| Icon | A well known famous landmark or facility which is associated with the destination. |
| Inbound Tourism | Visits to a country by visitors who are not residents of that country. |
| Incidental Charges | Any service or product that costs extra from the room rate such as parking, late check-out, in-room movies. |
| Incentive Travel | A prize or reward trip to help incentivise the hotel's staff's increase in productivity and/or quality of work. |
| Independent Hotel | A hotel that is not associated with a nationally or regionally recognised hotel, resort brand or franchise. |
| Intranet | An internal private website (or portal) to help employees stay up-to-date with their company. |
| Intelligent Hotels | Or "smart hotels", utilise the latest internet-connected devices to help with the day-to-day running of the hotel. |
| Inventory | All the rooms available to the public that are ready to sell across all channels. |
| Joint Venture | A business agreement in which two or more parties pool their resources together with the aim of completing a specific common goal or task. |
| Lanai | A room that features a patio or balcony that overlooks water or a garden. |
| Lead | A potential booking that has yet to commit to the purchase of a room or block of rooms. |
| Lead Conversion | A lead that has successfully been converted into a customer. |
| Look-To-Book Ratio | The percentage of people who book with you after viewing your property's website. Also known as "conversion rate". |
| Market Parity | A process in which you assess your product or service contribution against competitors to help define your market price and competitiveness. |
| Market Share | The percentage of total sales (by value) that a business has in a specific market segment. |
| Merchant Rate | A business model used by Online Travel Agents (OTAs) to markup hotel net rates to sell to the public. |
| Net Rate | A hotel rate given to travel agents and tour companies that can be marked up and sold at a higher rate to the end customer. |
| No-Show | When a confirmed customer or party does not show up for their reservation without contacting the hotel to cancel or change. |
| Occupancy | The number of occupied rooms divided by the number of rooms available. |
| Occupancy Forecast | A prediction for the hotel's occupancy rate during a set period. |
| Occupancy Rate | The ratio of rooms being used to the total amount of rooms available. |
| Offsite | A company meeting or event that happens off company grounds and external space is required. |
| Other Revenue | Revenue made that is not from room blocks or food and beverage. |
| Outbound Tourism | Residents travelling to an international destination. |
| Outside Vendor | A supplier that is not considered in-house nor part of the preferred vendor list for the hotel. |
| Overbooking | When a hotel sells more rooms than physically available. |
| Partition | A portable wall or barrier that can easily be moved to help divide large spaces into smaller ones. |
| Pax | An alternative term used for the number of people or passengers |
| Peak Season | A season or set of dates where occupancy at the hotel is at its highest or is predicted to be at its highest. |
| Pitfall | A hidden or unexpected danger or difficulty. |
| Positive Space | A confirmed reservation |
| Press Trip | Enables journalists to experience a property or service first-hand with the intention of writing about it. |
| Preferred Rate | A rate negotiated between a hotel and a particular client. |
| Programme | The schedule for a planned event with times and pieces of event agenda. |
| Proprietary Booking Engine | An independent or group of hotels that own and operate their internet reservation system. |
| Prospecting | Finding potential customers and clients. Usually undertaken by sales reps to help expand the customer base. |
| Protected | A supplier or wholesaler who provides a guarantee to reimburse an agent's commission on prepaid confirmed bookings, regardless if they cancel or not. |
| Qualified Rate | A rate that is only offered if certain qualifications are met such as corporate rate or promotional package. |
| Qualifying Questions | Specific questions from hotels that help examine and determine potential future business. |
| Quin | A room which has been set up to comfortably accommodate five people. |
| Rack Rate | The term used for the published rate for one night's stay without any discounts or premiums included. |
| Rate Parity | When certain conditions are met, a hotel will keep the same price across all its different distribution channels. |
| Receiving Fee | A charge that may be incurred from the hotel for handling packages that are delivered on behalf of guests or groups. |
| Receptive Operator | People who manage arrangements for incoming visitors. This can include things like airport transfers, restaurant bookings and accommodation bookings. |
| Refreshment Break | A specific period during or between events where snacks and beverages are provided. |
| Refundable Deposit | If certain conditions are met, a deposit may be returned to the buyer. |
| Repeat Business | Returning customers or clients to a hotel. |
| Repeat Booking | When repeat business is booked again on behalf of the same client. |
| Revenue Management | A continuous process of analysing data to predict demand and adjust hotel rates accordingly. |
| RevPAR | A metric used to measure hotel performance. |
| Room Block | A specific set of rooms that are researched for guests in a group. |
| Room Class | A grouping of rooms based on similar characteristics. For example, double or king-size rooms. |
| Room Nights | Booked rooms multiplied by the number of nights those rooms are reserved for. |
| Room Rack | A filing system designed to display guest and room status information. |
| Rooms Management Module | An application used on a property management system used at the front office. This application helps maintain up-to-date information on room status, assignment of rooms and coordinate guest services. |
| Rooms to Space Ratio | The ratio required for each attendee in a room. A typical rule of thumb is 20 square feet of space per attendee. |
| Rooms Yield | An equation using the average revenue of all rooms, divided by the number of rooms in a hotel, divided by 265 nights. |
| Sales Blitz | An organised effort to focus all its sales force on a particular task or event. |
| Sales Yield | The amount of income or profit made from sales. |
| Second Tier City | Also known as a midsize city. The term is used for a popular event city that doesn't meet the infrastructural requirements of a first-tier city. |
| Shoulder Nights | A night that is either side of a peak day. FOr example, Sunday would generally be considered a shoulder night as the night is lower in demand compared to Saturday night. |
| Shoulder Season | A period adjacent to the peak season with lower occupancy. |
| Site Inspection | A planner conducts an in-person evaluation of the hotel and event space. |
| Social Event | An event taking place at a hotel with its primary purpose of networking or celebrating a life event such as a wedding or birthday. |
| Source of Business | A breakdown of how and where business was brought in from and which channel was used. |
| Stay Pattern Management | A revenue management method seeking to optimise the hotel's capacity. |
| Stop Sell | Halting the hotel from being booked on distribution channels, normally used when the hotel is sold out during a certain time period. |
| Third Party Planner | An experienced event planner that negotiated hotel contracts for events on behalf of the booking organisation. |
| Trade Show | An exhibition for a specific industry showcasing products and services. Held for members of a common or related industry. |
| Transient Business | Business made up of a segment of people looking for short and often urgent hotel stays. Typical of walk-in guests, business travellers and last-minute bookers. |
| Transient Demand | The prediction of demand from the transient segment for an upcoming period. |
| Transient Occupancy Tax | City or country tax which is added to the price of a hotel room. |
| Trial Close | A sales tactic professionals use to try and determine whether the buyer is serious about closing the deal. |
| Turn | The process of completing changing up a meeting room set-up from one event to another. |
| Two-pack Hotels | Also known as dual-brand hotels used to describe a property that combines and houses two hotels that operate separately. Usually seen from two brands from the same chain of hotels. |
| Unconference | This is a participant-driven meeting. Dictated in real-time and favours discussion and interaction with people attending. |
| Unconstrained Demand | Refers to the number of rooms that could be sold if there were no constraints or limits. |
| Unqualified Rates | Rates that are offered to hotel guests without restrictions or conditions. |
| Voice | Taking a hotel reservation over the phone. |
| Walk | This involves moving guests to another nearby hotel when overbooking occurs. |
| War Room | An alternative term used for the office or meeting room. |
| Wholesaler | Third-party businesses that sell hotel rooms such as websites, distribution channels and extranets. |
| Yield Management | An alternative term for "revenue management". The process of understanding, analysing, anticipating and reacting to consumer behaviour to help maximise the hotel's revenue. |
Now You Know The Most Common Hotel Terms and Acronyms
We hope this hotel dictionary has been helpful to you. Bookmark this guide to help you recognise and understand common hotel terms as you chat and interact with people within the hospitality industry.
If you think we've missed any common terms, do let us know and we'll happily add them to this evergrowing list.