What Hotels Can Learn From B&Bs
Hotels and B&Bs both provide accommodation services to travellers, but they differ in terms of experience, size and price.
What is the difference between a B&B and a hotel?
A B&B is essentially the home of a local resident, who has opened their home to guests and travellers looking for shelter and a place to rest.
Hotels are completely commercial facilities, designed to house large numbers of guests at the same time. Often, hotels are part of a 'chain' that are all owned by the same owner.
Both offer unique experiences, and it comes down to personal preference as to where you might want to stay.
For examples, B&Bs enable guests to socially interact with other guests and the house owners. For those who enjoy meeting new people and social interaction, or for the solo traveller perhaps, B&Bs are a friendly option.
Hotels, on the other hand, emphasize on the privacy of their guests, who are always confined to their rooms. For those who shy away from awkward 'small talk' and prefer to keep themselves to themselves, a hotel might be preferred.
I think, perhaps just in my experience, that B&Bs have a bit of a reputation for being second-rate when compared with hotels. But I want to highlight that this isn't the case. In fact, there are numerous benefits to staying at a B&B instead of a hotel:
Hidden Gems
More often than not, B&B owners will have informed knowledge of the area and will be more honest about tourist 'hot-spots'. Don't get me wrong, hotels will have plenty of good local information, as well as the transport to and from prime locations, and perhaps even offers/discounts for activities and tours.
But if you're looking for a more authentic experience, or to go off the beaten track a bit, you can almost guarantee that a B&B owner will know of some 'hidden gems' that you wouldn't find from your hotel tourist guide.
Food
It is often believed that hotel food will be cleaner and of a better standard than B&B food, as they have professional chefs adhering to strict health and safety standards. But this is not necessarily true.
B&B owners still need to adhere to health and safety. Okay, so the owner might not be a recognised 5-star chef, but it's almost like having your Mum cook for you – remember how it always just seems better than what you make for yourself? Home recipes are often more unique and wholesome than hotel food – which let's not forget, is mass-produced and often left out for up to an hour.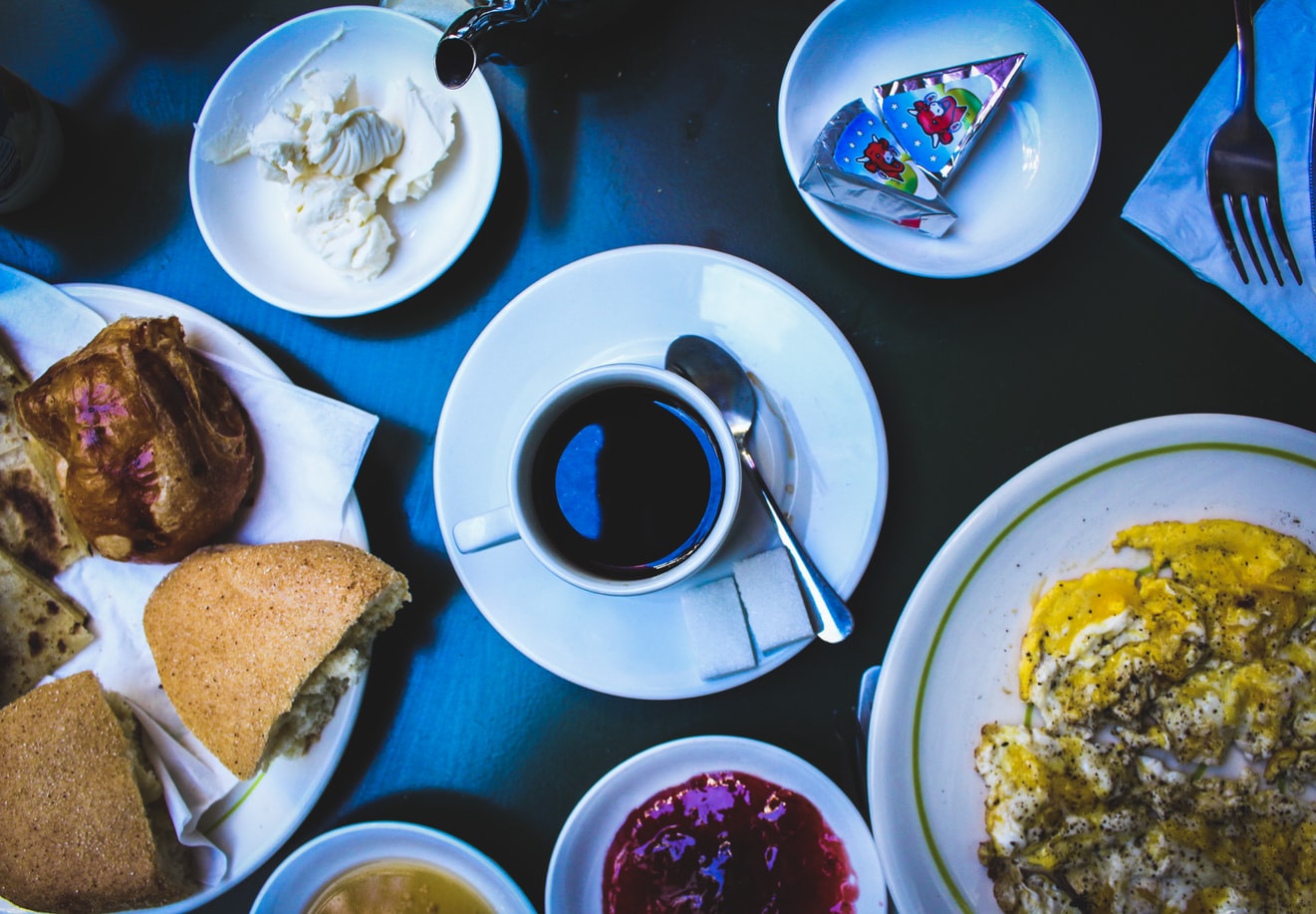 Cost
I want to make this clear, B&Bs are NOT always cheaper than hotels. The cost of a room depends on many factors, including location, size and amenities.
However, as this great little infographic points out, B&Bs normally provide more for their money – with 3 in 4 travellers saying that B&Bs offer better amenities than hotels.
Atmosphere
For some, the cosy and friendly atmosphere of a B&B is much more appealing than a hotel. Despite B&Bs normally housing just a handful of guests (compared to the hundreds you'll find at any hotel), there's usually a more social vibe; guests can share travel tips and make new friends over breakfast.
What's more, your B&B owner will have more of a chance to give you their undivided attention. If you have any concerns or questions, you'll be able to sit down and have a proper discussion, instead of being rushed towards the information desk and handed a tourism flyer.
A Truly Unique Experience
Everyone's home is unique, and your holiday will be too. And remember – people live everywhere. Even in some of the remotest areas, you'll find people who are willing to open their homes. Whereas hotels tend to be located in central positions near tourist destinations, B&Bs can be found anywhere and everywhere.
You might even make some friends for life!
And in essence, that's what hotels could learn from B&Bs. True, hotels are designed to serve a specific purpose – and they serve it well – but when people travel, they are looking to make memories and experience something different from their everyday norm. B&Bs can make adventures that bit more special by adding personality and sociality to the mix.
What do you think? Would you prefer to stay in a hotel or a B&B? What matters most to you when you travel?