The Beginning Of The Free Wi-Fi Hotel Revolution?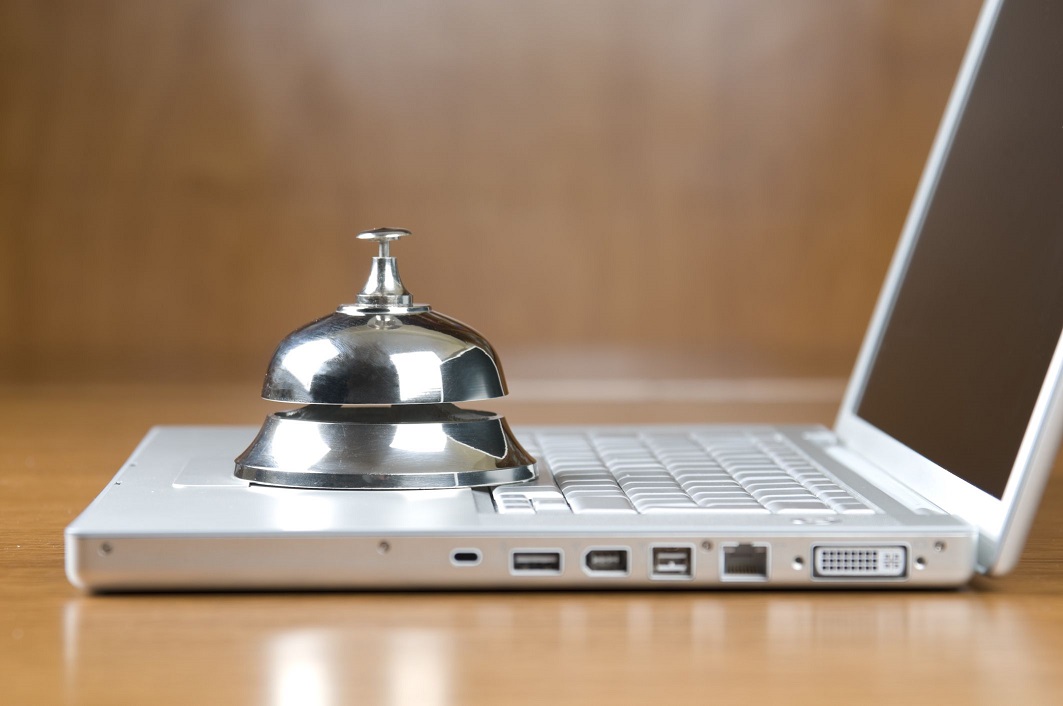 Why do Hotels charge so much for Wi-Fi?
Hotels have a history of charging for wi-fi and charging a lot. But why? An article in Forbes discovered the answer from a hotel management professor, who simply said: "because they can".
Luxury hotels can charge more because they know their customers will pay more. Think about it, if you've got the money to stay at a luxury hotel in the first place, an extra £20 a day for wi-fi isn't going to be much of a concern to you.
What's more, most people who stay luxury hotels are typically there on business, generally meaning that the company is paying for their stay. And if they're away on business, they're going to need wi-fi for work.
I know what you're thinking, it isn't just luxury hotels that make their wi-fi so expensive. Hotels of all star-ratings have been exploiting our love for all things internet by making us part with our precious cash. What about them?
Well, change is a-coming
Managing editor Juliana Shalcross says nearly two-thirds of hotels offer free wi-fi, and that number is rising.
"When [guests] go to a hotel and they see that it's charging them for wi-fi, they get a little pissed off and I think they make that known", Shalcross says.
There seems to be an inevitable conclusion that access to the internet should be free to all guests in all hotels.
Indeed, the revolution has already begun in other industry sections, including restaurants, bars and recently even trains.
Manchester City football team have become the first Premier League club to introduce free wi-fi throughout their stadium. This is a big deal, showing just how integrated wireless mobile technology has become, and the importance it has.
Hotels risk falling out of favour if they refuse to acknowledge and adapt to the wi-fi revolution. For example, I recently stayed at a hotel which charged for wi-fi. I noticed a bar across the road that had free wi-fi, and so instead of paying the hotel's charge, and using the hotel's restaurant and bar services, I spent the majority of my stay across the road.
That particular hotel lost out on the money I spent at that little bar, just because I could access my favourite online sites for free over there. If everyone who stayed at that hotel did the same thing, they'd have an issue on their hands.
Wi-Fi and breakfast most important to hotel guests
A new survey has revealed that free wi-fi and complimentary breakfast are considered the most important hotel amenities among guests.
Luxco.com quizzed 1,000 travellers in their poll, who were asked to rank 33 different amenities in order of importance. Here are the results:
| | |
| --- | --- |
| Complimentary breakfast | Free wi-fi |
| Restaurant | Bathroom with shower |
| Internet/Free wi-fi | Room size |
| Free parking | TV system |
| 24 hour front desk | Air conditioning |
| Smoke-free hotel | Coffee/Tea |
| Swimming pool | Non-smoking rooms |
| Bar | Premium bedding |
| Air conditioning | Daily housekeeping |
| Coffee/Tea lobby | Mattress type |
Hotels need to start joining the free wi-fi bandwagon, or risk being blacklisted. There are numerous tutorials online teaching travellers on how to avoid paying for hotel wi-fi.
Maybe I'm missing something, but aren't the most successful brands and businesses' the ones who give their customers exactly what they want?